The BATTLESPACE news service recently travelled down to Basingstoke to meet Exensor's UK Managing Director Phil Ashworth and have a chat about his career, his strategic vision for Exensor, as well as the company's involvement within the UK Defence & Security ecosystem. Full article below.
"Tell me about your early career," the Editor asked.
"I served 27 years in the Royal Corps of Signals, British Army from 1980 – 2007 as an Electronic Warfare, Intelligence Surveillance Target Acquisition and Reconnaissance (ISTAR) and linguistics specialist, retiring in the rank of Major. Throughout my military career I served in the United Kingdom, Germany and Cyprus, and served on operational tours in Northern Ireland, Bosnia, Kosovo, and Gulf Wars 1 & 2," Phil Ashworth said.
"What was your first job?"
"On retirement from the Army, I joined Lockheed Martin UKIS as the Business Development Manager for Land Systems. Initially focused on ISTAR into the United Kingdom Ministry of Defence, my role quickly grew to encompass all Land capabilities available from within Lockheed Martin IS. I was instrumental in capturing and assuring delivery of key vehicle & UAS programmes to the UK MoD.
"In 2012 after 6 ½ years I left Lockheed Martin UKIS to join Roke Manor Research (part of the Chemring Group) where I took up the role as Sales Manager Electronic Warfare. After new business wins in Turkey, Australia and Chile I was promoted to the role of International Business Development Manager (North and South America). In 2015 I was promoted to Head of Sales for Chemring Technology Solutions to establish and manage a global business development and sales team covering; North and South America, Europe, Middle East & North Africa (MENA), Asia Pacific (APAC) & Emerging Markets in Central Asia and Africa."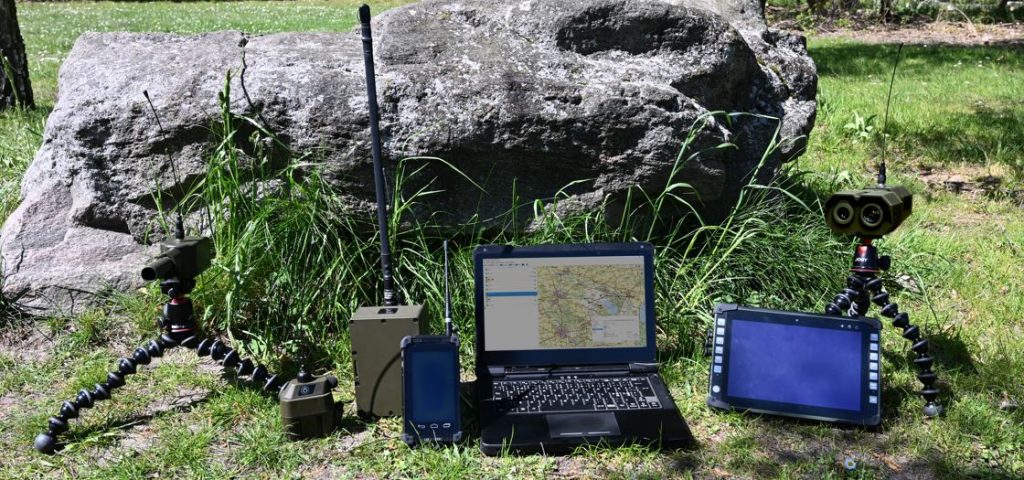 "When did you join Bertin Exensor?"
"In 2017 I took up the role of Managing Director Bertin Exensor Ltd, part of the Group Bertin Technologies. I am responsible for all business-related activities into the UK and North, and South America for all Group Bertin Technologies' Defence products, specifically; Unattended Ground Sensors, CBRN and Optronics."
"What has your strategy been at Bertin Exensor?"
"I have focused the company on our key technology Unattended Ground Sensors (UGS) with commercial support to the wider Group for Optronics and CBRN. Bertin Exensor Ltd over the past few years has established itself as the world leader in Unattended Ground Sensors, breaking into new markets year on year. Driven by strong corporate and local leadership we recognise that winning new business and establishing ourselves as an innovative and forward thinking company brings Corporate, Social Responsibilities."
"Do you have a strategy involving the Government and local businesses?"
"Very much so, I see huge value in involving local businesses and other organisations. Under my leadership Bertin Exensor Ltd joined the UK's Purpose Business coalition. This coalition is made up of leading businesses, NHS Trusts, councils and universities committed to improving social mobility for their colleagues, customers and communities. Bertin Exensor Ltd is proud to be one of the first Small/Medium businesses to be directly involved in the coalition. The aim is that we will be a trail blazer for other SME's to follow our lead as we prove that small can still mean a deep impact on local and national communities."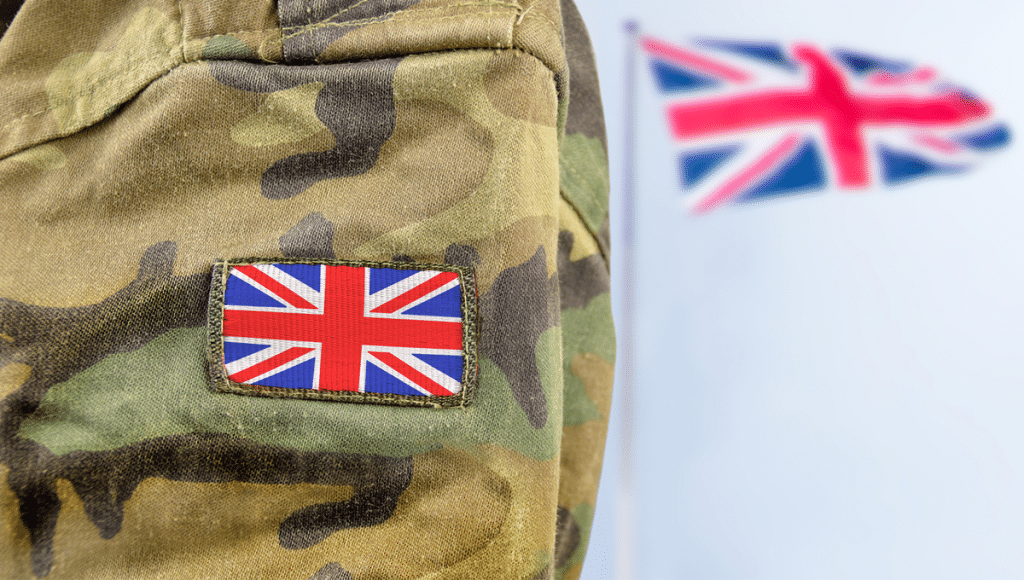 "What are the aims and goals of the Purpose Business coalition?"
"Our aims are to focus on 14 Purpose Goals aimed at reducing inequalities, also known as the Levelling Up Goals in the UK, these goals are now the leading architecture for truly purpose-led organisations who are committed to actions rather than just words. The architecture is chaired by the Rt Hon Justine Greening, the UK's former Secretary of State for International Development and supported by a number of members of the House of Lords and MP's from the House of Commons."
"What other support organisations do you belong to?"
"I have been a member of the Leaders Council of Great Britain and Northern Ireland for over 3 years. Gathering the most influential figures from across the UK, the Leaders Council covers the entire geo-political sphere of the UK. Celebrating the hard work, the achievements and the risks taken by its members, it puts leadership in the spotlight and seeks to inspire the next generation."
"What are your aims for the future of Bertin Exensor?"
"My aim is to ensure that Bertin Exensor strives to be at the forefront of technological innovation, to provide the most effective and secure solution dedicated to protection and surveillance applications. To achieve that result, Exensor's teams are not afraid of challenging themselves, setting high standards and defying established conventions to deliver the most advanced UGS capability available on the market.
"Group Bertin Technologies is an industrial group providing scientific instrumentation products and services for critical applications that very often involve high-level stakes in terms of society-related issues and state sovereignty. Ours is an international market and our ambition is to become a benchmark European player in each of our market segments " As part of the Group we embrace this vision and ambition.
"What do you do in your spare time?"
"I am a keen football fan – now retired from playing I prefer to enjoy watching all football, in particular England. I am also a keen golfer – and classify myself as keen but not gifted! I live with my partner Emily near Basingstoke, and I have 2 children and 2 grandchildren from my marriage."
Phil Ashworth is a candidate for BATTLESPACE Businessman of the Year 2023.