On June 29, 2021, Exensor Technology – a subsidiary of Bertin Technologies – was once again selected by the Swedish Armed Forces for the supply of the Flexnet Unattended Ground Sensor (UGS) solution. It will be the first time this scalable mesh networked system will be used by the Swedish Home Guard to protect, guard and monitor the national territory.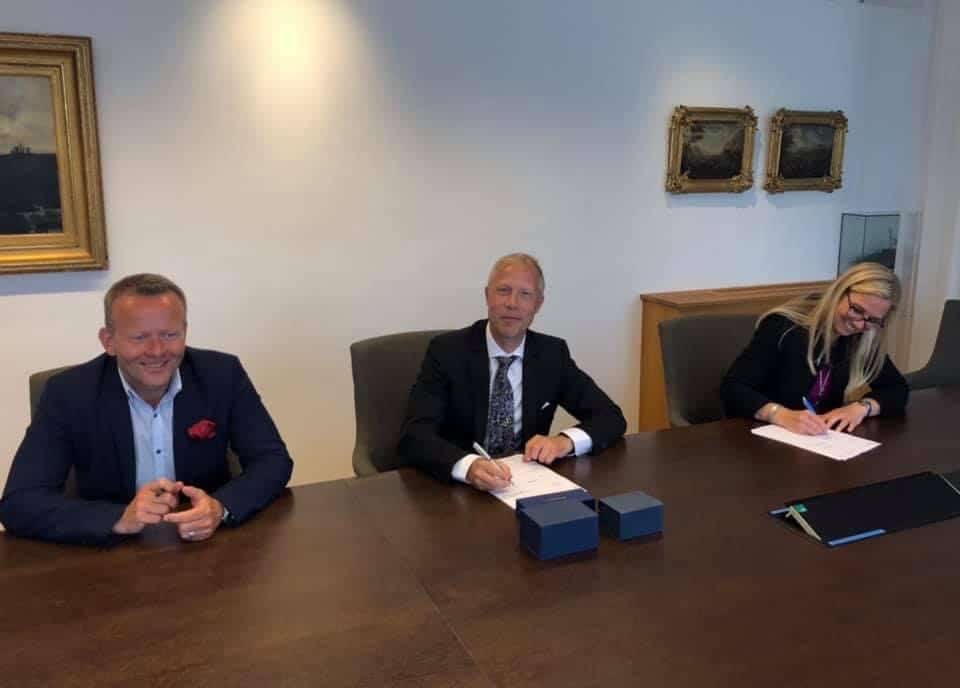 Formal signing ceremony was held in the headquarters of Försvarets Materielverk, the Swedish Defense Materiel Administration, in Stockholm on the 29th of June, 2021. Under the terms of this important contract, a considerable amount of systems will be delivered over two years, between 2022 and 2023.
Exensor Technology will provide the Swedish National Security Forces with a large number of tactical modular ground sensor systems to improve their operational and strategic capabilities for protection and intelligence gathering. It will rest on the Flexnet surveillance solution consisting in a toolbox of wireless and battery-operated sensors and cameras for detection, classification and identification of any potential threat on the ground.
Composed of a portfolio of passive seismic-acoustic and infrared sensors, along with night/day motion cameras, Flexnet registers movement and threat activities, thus reducing burden on the operators. By offering a compact and lightweight footprint for easy transportation and concealment, the Flexnet system can be rapidly deployed in remote areas of interest.
As a tailored, robust solution, Flexnet also allows for customized configurations to adapt to any specific situation, regardless of the environment.
Mission dependent, Flexnet can be used as a standalone system or be integrated with other C2 systems for battle management, in order to increase the Swedish Home Guard' situational awareness and strengthen its decision-making capability.
This user-friendly, advanced sensor technology will thus meet the most demanding requirements of the Swedish Home Guard in terms of accuracy, reliability and short responsiveness for the benefits of national safety and security.
Following the contract signature, Marcus Rosenqvist – Exensor Technology's Vice-President Sales and Marketing – said: "This major contract is another important milestone for Exensor and proves our technology meets the highest standards set by our customers. We are proud to be part of the modernization of the Swedish Home Guard. This new contract further reinforces Exensor's position as a leading player in the design and manufacture of mobile, scalable sensor platforms for the protection of Armed Forces worldwide."